Manufacturers and retailers of cosmetics and hygiene products are facing fast changing and increasingly complex regulations.
Combining Artificial Intelligence and SGS expertise, Digicomply allows you to access, understand and monitor the most up-to-date international regulations in English, quickly and efficiently.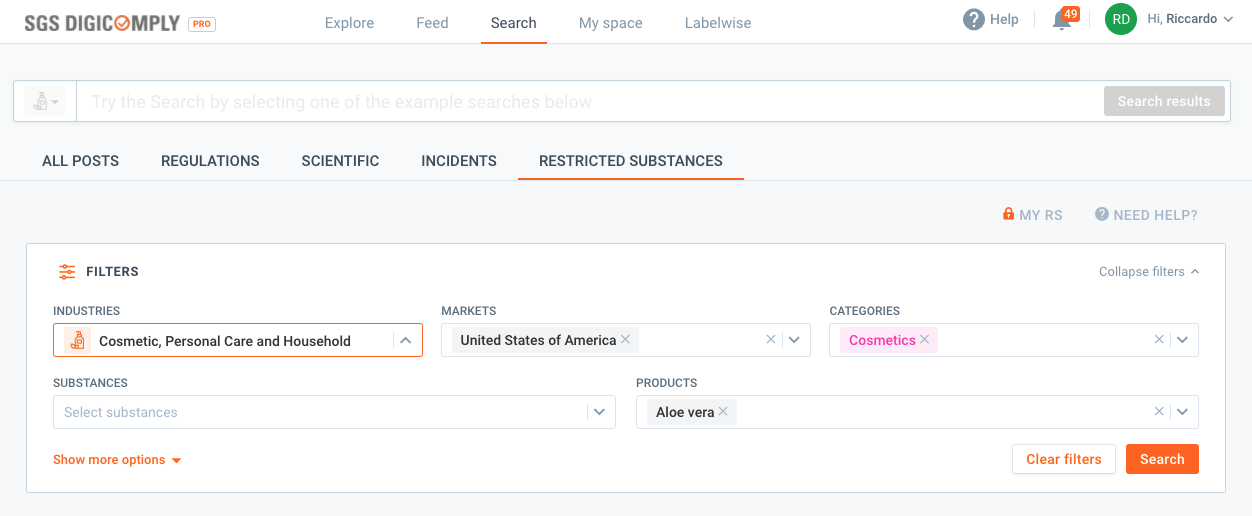 The Restricted Substances Database provides an easy-to-interpret table that allows you to discover the limits you need by country and/or product category. You can then quickly drill down to the specific part of any regulation related to the highlighted limit. All information is also translated into English.
Access to the Restricted Substances Database turns SGS DIGICOMPLY into a true, single platform for gaining the complete regulatory and product safety picture for your products.
In particular SGS DIGICOMPLY enables you to search and track prohibited, restricted and allowed ingredients in your products:
The Restricted Substances Database for Cosmetics contains data from the following markets:
United States
European Union
China
Great Britain