Food Safety Conference
5-6 October 2022
New emerging food safety risks resulting from climate change, demographics and even ecommerce – what is the future of consuming food and its new food safety risks? Whether its tetrodotoxin being detected in oysters in the English Channel or the rampant increase in dark kitchens and online marketplaces – our food system is changing and we need to understand emergent risks in order to protect our consumers – What are the new pressing risks?
Chris Elliott

Pro Vice Chancellor

Queen's University Belfas

Rudolf Krska

Head of Institute for Bioanalytics

University of Natural Resources and Life Sciences

Alec Kyriakides

Independent Food Safety Consultant

Independent Food Safety Consultant

Nicola Colombo

Global Head SGS DIGICOMPLY

SGS - Switzerland

Sue Davies

Head of Consumer Rights and Food Policy

Which?

Susan Blount

VP Scientific and Regulatory Affairs

MARS Inc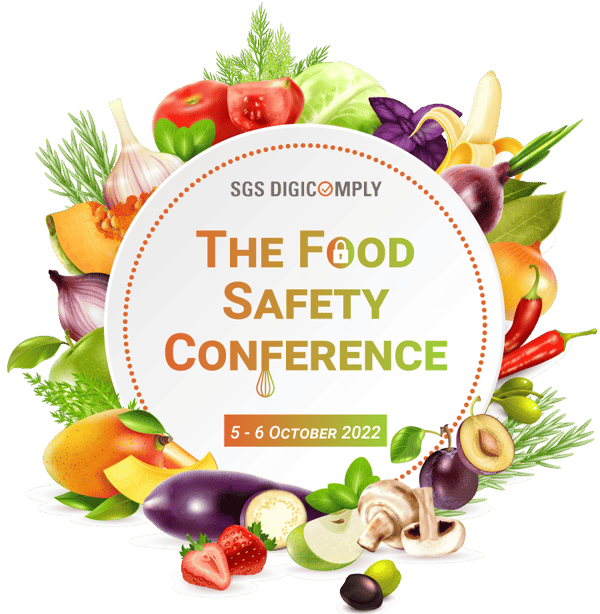 Coffee Break Webinar Series
A 30 minutes webinar that focuses on the SGS DIGICOMPLY platform to focus on new features, best practices, case studies and experiences from other companies across the world.
Watch past webinars on demand
MANAGING EMERGING FOOD SAFETY RISKS IN THE INFORMATION ERA
The webinar will address how organizations can better prioritize early warning-related risks. It will specifically focus on the approach, as well as tools, utilised by both Nestlé and SGS. Specifically, a participant should come away with a better understanding of how:
to define what information matters the most and create the right internal landscape to monitor for it

a large food producer like Nestle defines effective




Early warning risk detection

technology can help navigate across the avalanche of information to spot the needle in the haystack
NAVIGATE COMPLEX REGULATORY COMPLIANCE WITH AN EFFECTIVE RULES INVENTORY AND MAPPING APPROACH
In this webinar we explore how to navigate complex regulatory compliance.
REDUCING TIME IN THE LABEL REVIEW PROCESS - AN INTRODUCTION TO LABELWISE
The label review process is a laborious activity involving multiple people throughout an organization. In this webinar we introduce you to AI technology being used to improve the labor intense process of label reviews.