As a regulatory user you know that finding the information you need is an important part of your work. However regulatory documents are long, complicated and often not structured in a way suitable for your specific business. Plus it is hard to know when they change. Transforming this information into actionable knowledge that provides clear instructions on how to comply with legal requirements is a critical task.
Regulatory information management is a pillar of SGS DIGICOMPLY. We have different approaches that can be adapted to your business so you can get what you need and share it with others. One way we do this is through the ability to annotate in a document individual sentences, chapters and tables. These annotations can then be easily aggregated in your own working document known as a "dossier". Importantly, the annotations are "live" links meaning the system is able to detect if a change has occurred to the underlying reference helping maintain your knowledge up to date in the ever changing regulatory framework.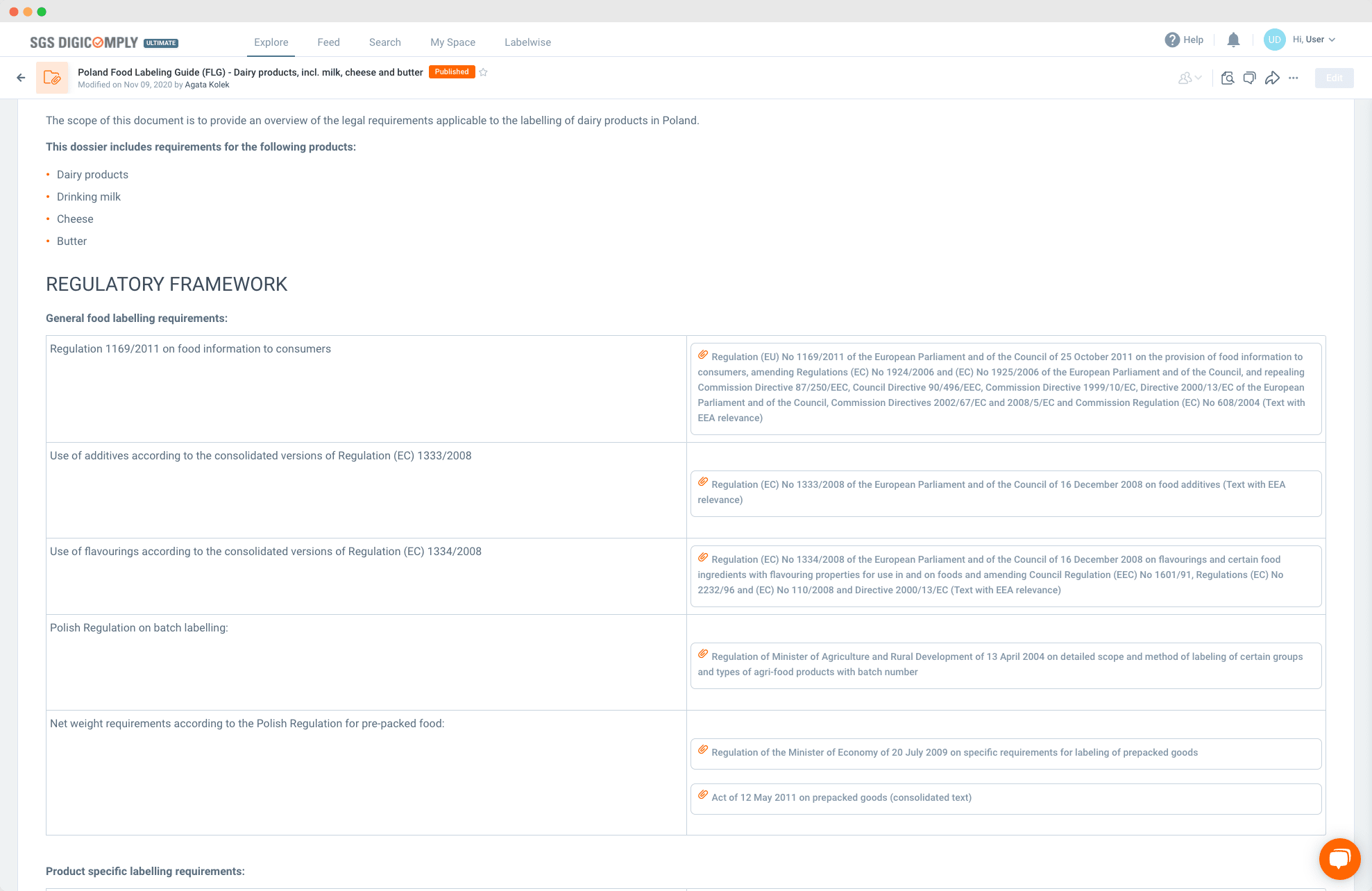 Dossiers can serve individual as well as company-wide needs. On one end they can be used as your own personal workspace for gathering information for your day-to-day work. At the other end, they can become more formal documents than can be shared throughout the organization with different users approving them at different stages in their review.
Whatever approach best serves your needs, you will find managing information effectively within SGS DIGICOMPLY to be a significant improvement to your previous ways of working.
This solution is ideal for the following industries:
Food Manufacturer

Food Service & Distribution

Retailer (including online)

Agricultural & Feed Producer

Pet Food Manufacturer

Food Supplements

Cosmetics & Hygiene