Upcoming Webinar
From Data to Decision: How AI Transforms Food Safety
In this webinar we will delve into the many facets of this topic with a particular focus on how the vast troves of data created in our industry can improve decision making and elevate the insights we all bring. We are approaching an era when technology doesn't just support our efforts; it transforms them.
Date and time: December 14, 2023 at 4:00 PM Central European Time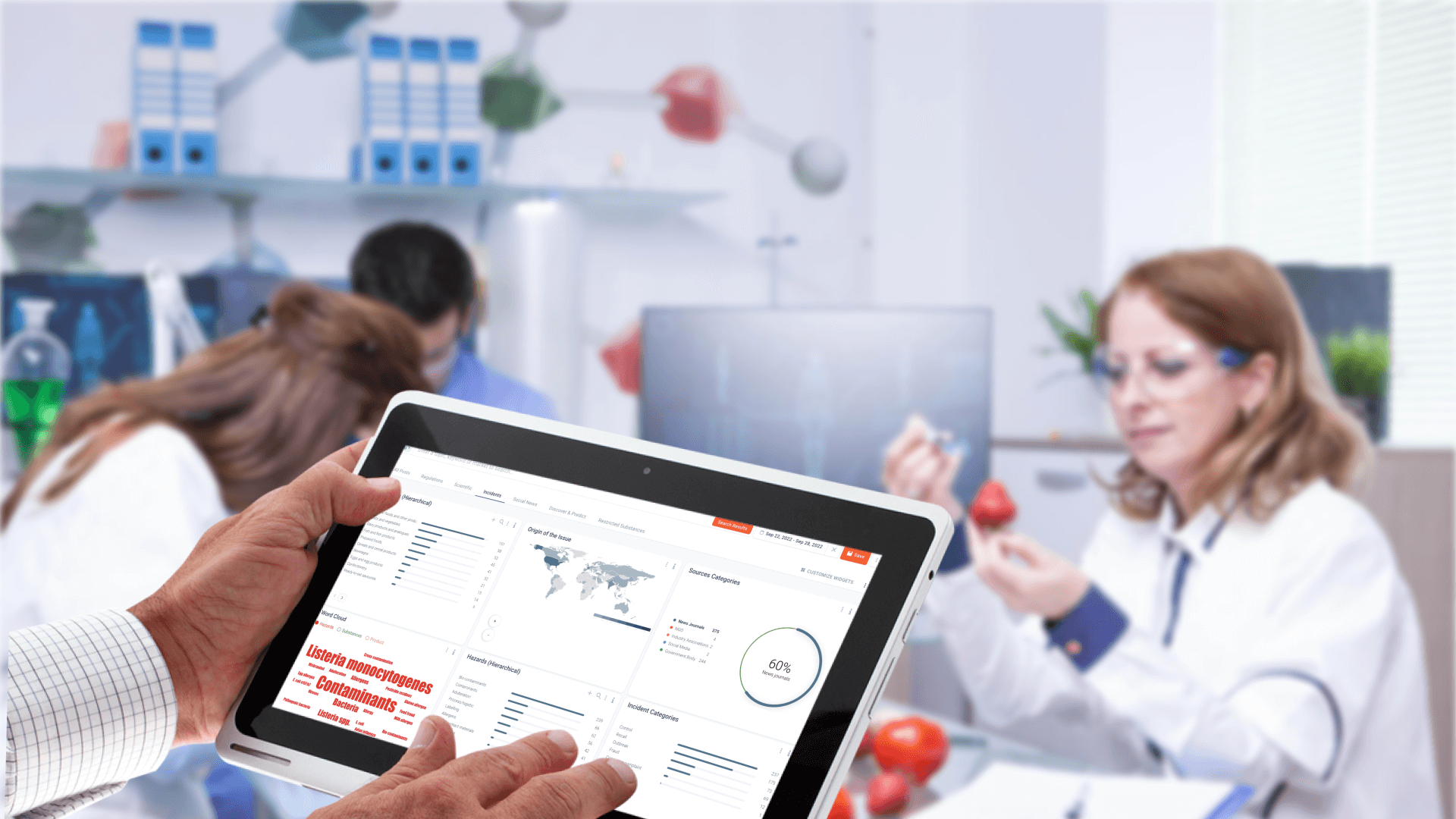 Event
SGS Digicomply will be a speaker at the Food Integrity Global 2023 in London
We are thrilled to be part of the conference, where we join industry pioneers and thought leaders in advancing food safety. At the event, we will showcase our SGS DIGICOMPLY Smart Test Protocol and engage in fruitful discussions with global key decision makers from laboratories and food & beverage manufacturers. Together, we will raise the bar for food safety, consumer confidence, and business sustainability.
Date and time: 17-18 October 2023
Coffee Break Webinar Series
A 30 minutes webinar that focuses on the SGS DIGICOMPLY platform to focus on new features, best practices, case studies and experiences from other companies across the world.
Watch past webinars
Explore a Library of Informative Sessions at Your Convenience
Managing Emerging Food Safety Risks in the Information Era
The webinar will address how organizations can better prioritize early warning-related risks. It will specifically focus on the approach, as well as tools, utilised by both Nestlé and SGS.
Navigate Complex Regulatory Compliance with an Effective Rules Inventory and Mapping Approach.
In this webinar we explore how to navigate complex regulatory compliance. Gain a comprehensive understanding of how an efficient rules inventory and mapping approach can streamline your compliance efforts.
Navigating the Effects of Covid-19 on Food Safety: A Comprehensive Guide.
In this webinar, you'll discover how Covid-19 affected food safety regulations and document protocols in the last few months, along with insights on using SGS DIGICOMPLY for Covid-related queries.
Reducing Time in the Label Review Process - An Introduction to LabelWise.
The label review process is a laborious activity involving multiple people throughout an organization. In this webinar we introduce you to AI technology being used to improve the labor intense process of label review