All-in-one Food Safety & Regulatory Compliance platform
Collaborative AI-Platform providing real-time monitoring, predictive risk management, and regulatory compliance for streamlined market entry and quicker time to market
Try unlimited access to the platform for two weeks at no cost (no credit card required)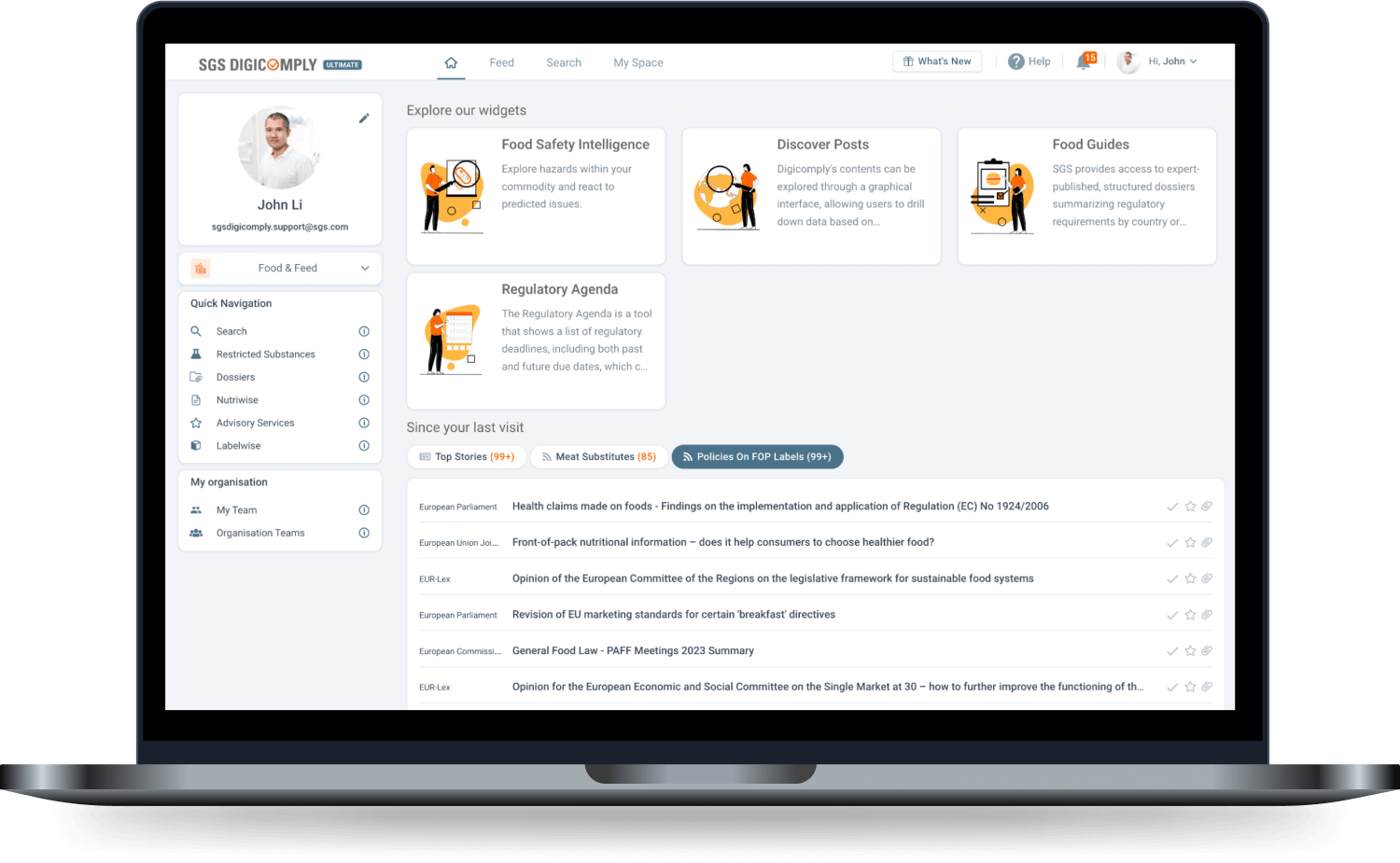 All-in-one Food Safety & Regulatory Compliance platform
Collaborative AI-Platform providing real-time monitoring, predictive risk management, and regulatory compliance for streamlined market entry and quicker time to market
Try unlimited access to the platform for two weeks at no cost (no credit card required)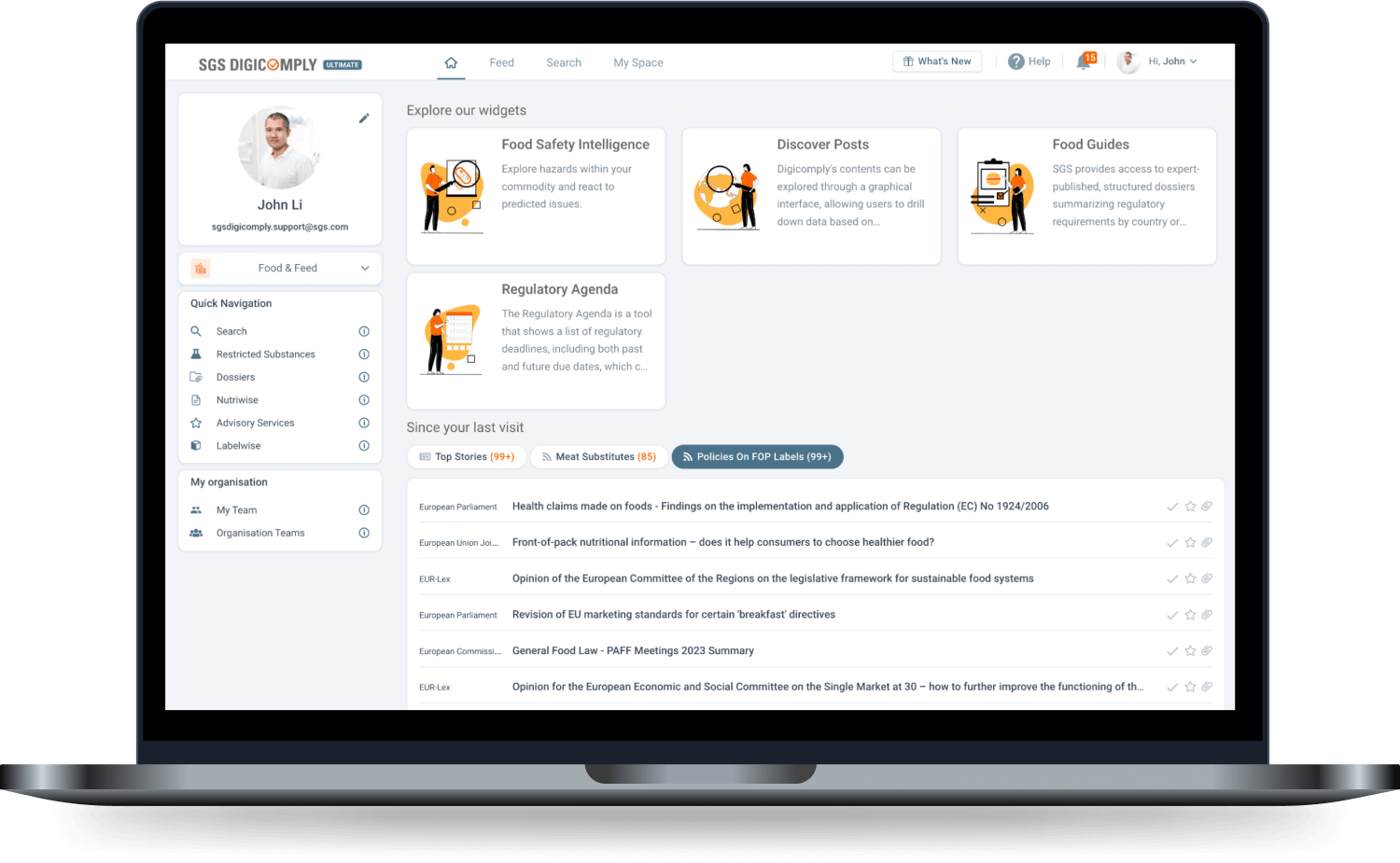 Over 1000 recalls happen globally in the food industry alone
In a market where regulatory compliance and risk management are paramount, the food industry faces a rising tide of safety risks and subsequent recalls. The fallout goes beyond just fines and penalties, unveiling critical challenges:
Manual scrutiny of thousands of global data sources, a time-draining task.

Bulky spreadsheets for tracking regulatory changes, a hotbed for errors.

Disjointed processes and 'dumb' documents creating data silos.

Frequent product reformulation and retesting, a resource-intensive cycle.

Stakeholder disengagement, a major roadblock to timely market entry.
SGS DIGICOMPLY is your solution to these challenges, offering a streamlined compliance pathway, enhanced collaboration, and a faster route to market.
Built with Industry experts for Industry leaders
SGS DIGICOMPLY is a comprehensive and flexible platform that generates high returns
Built by Industry experts for Industry leaders
SGS DIGICOMPLY is a comprehensive and flexible platform that generates high returns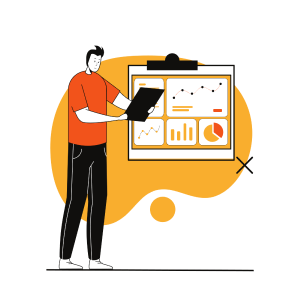 Food Safety Intelligence Hub
By combining thousands of data sources, AI technology enables the most complete yet targeted screening of food safety data and key insights.These insights are then contextualized with real-time laboratory data, enabling the identification and connection of previously unseen emerging risks.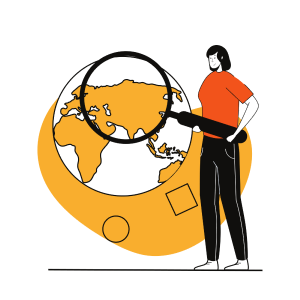 Regulatory Intelligence Hub
Explore a robust regulatory database with ease, encompassing vital standards and requirements across 150+ jurisdictions. Our sophisticated AI technology facilitates a simplified data research and retrieval experience, empowering your compliance initiatives.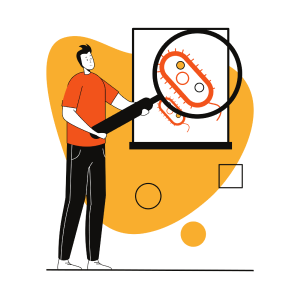 Global Ingredient Monitor
Instantly tap into legal limits for maximum residue, usage, and banned substances on a global scale. Navigate by country and product seamlessly, and create alerts to stay updated on any regulatory alterations.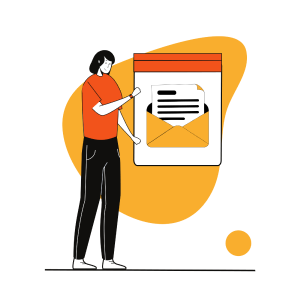 Horizon Scanning
Keep a close watch on supply chain dynamics across a vast expanse of data points to pinpoint ingredient and supplier risks. Identify biological, chemical, and physical hazards, emerging threats, evolving regulations, and technological advancements that could unveil new business avenues.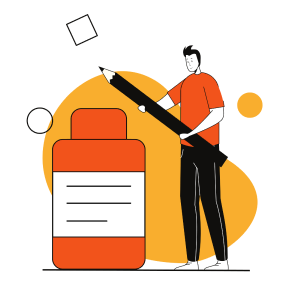 Advisory As a Service
Extend your global food safety and regulatory compliance expertise in a cost effective manner. Our team can become fully integrated in your environment in a way that your workforce becomes more on-demand when new opportunities or challenges arise.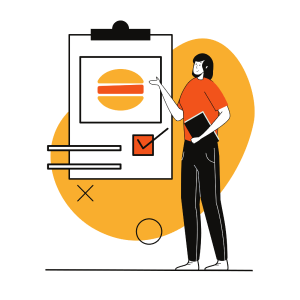 Automated Compliance Check & Labeling Data
Effortlessly assess ingredient and label compliance using our predefined workflows. Secure a seamless market entry by ensuring your formula meets all requisite standards. Collaboratively create, validate, and localize label contents with different stakeholders, ensuring compliance and a swift market entry.
Scanning & analysis of millions of sources
SGS DIGICOMPLY uses hazard analysis to give you preventive control, letting you tackle all these food safety risk management challenges in one go.
Regulations
More than 150'000 regulations from over 150 countries, all translated in English.
Incidents
Alerts and recalls from over 70 governmental bodies, insights from news journals and industry associations.
Scientific Articles
Over 2 million documents come from scientific, government, and industry-leading sources.
Social news
We track what is being discussed in the media, on social networks like Twitter, and by NGO influencers.
SGS Labs insights
Billions of data points to give you real-time laboratory analysis insights & predictions
Centralized Risk Assessment & Simplified Compliance
From expansive corporations to solo practitioners, our software embodies a centralized reservoir for harvesting risk and compliance insights. Its self-service nature ensures quick and accurate intelligence, augmented by collaborative tools, fostering cohesive engagement among stakeholders around a singular, trustworthy version of reality.
Amplify the breadth of data processed for horizon scanning by 100x compared to conventional web searches.
Diminish regulatory research tasks efforts by 30%, liberating resources for strategic initiatives.
Transform Regulatory Compliance organizations from a business protection to a strategic business growth function.
Execute horizon scanning analysis in mere minutes, a significant reduction from traditional hours-long processes.
Accelerate time to market with automated compliance procedures, transitioning from a weeks-long to a days-long timeframe.
Easier assessment of detected risks by combining global food safety data and laboratory insights.
Empowered by Insights from Thousands of SGS Digicomply Users.
Join the Community for Unmatched Intelligence!
State-of-the-art AI technology is here
Powered by AI, analytics and world-leading industry expertise, it provides targeted risk analysis and high-level insights to help you meet compliance requirements, enabling and expediating your product's market access.
Join the industry leaders
"We have been using an old legacy system to support our regulatory knowledge and documents, a system that was out of date and difficult to maintain. 
With SGS DIGICOMPLY we have chosen an easy to use and effective system that gives us greater freedom and enables us to focus on the system content and actions to support our business, rather than spending time and money managing legacy systems and data."

SGS DIGICOMPLY helped us in putting together a Regulatory summary that covered even more countries than we've asked for
GPT-LIKE AI is here
We're proud to be the world's first Risk and Compliance platform to use Generative AI GPT-like technology. Ask questions in plain language and access expert knowledge with validated citations.
Join the industry leaders
NPS Score
We use subscriber feedback to constantly improve our solutions
74

An NPS over 70 is considered excellent. Our NPS is certified by HubSpot data collection.

Customer Support score
We measure our efficiency at satisfying customer requests
6.86/7

A Customer Support Score measures efficacy from 1 to 7, where 7 is considered excellent