Understanding and monitoring the external risks connected to food safety is a business-critical issue. Most companies are unprepared. Whether the problem is contaminants, foodborne issues, regulatory changes, or NGO campaigns, they simply have insufficient processes in place.

SGS DIGICOMPLY uses hazards analysis to give you preventive control, letting you tackle all these food safety risk management challenges in one go. The system constantly analyzes millions of data sources, including media, NGOs, authorities, regulations, inspections and customs controls. By applying advanced data analytics and predictive capabilities, it then allows you to recognize new risks and monitor those that have been identified.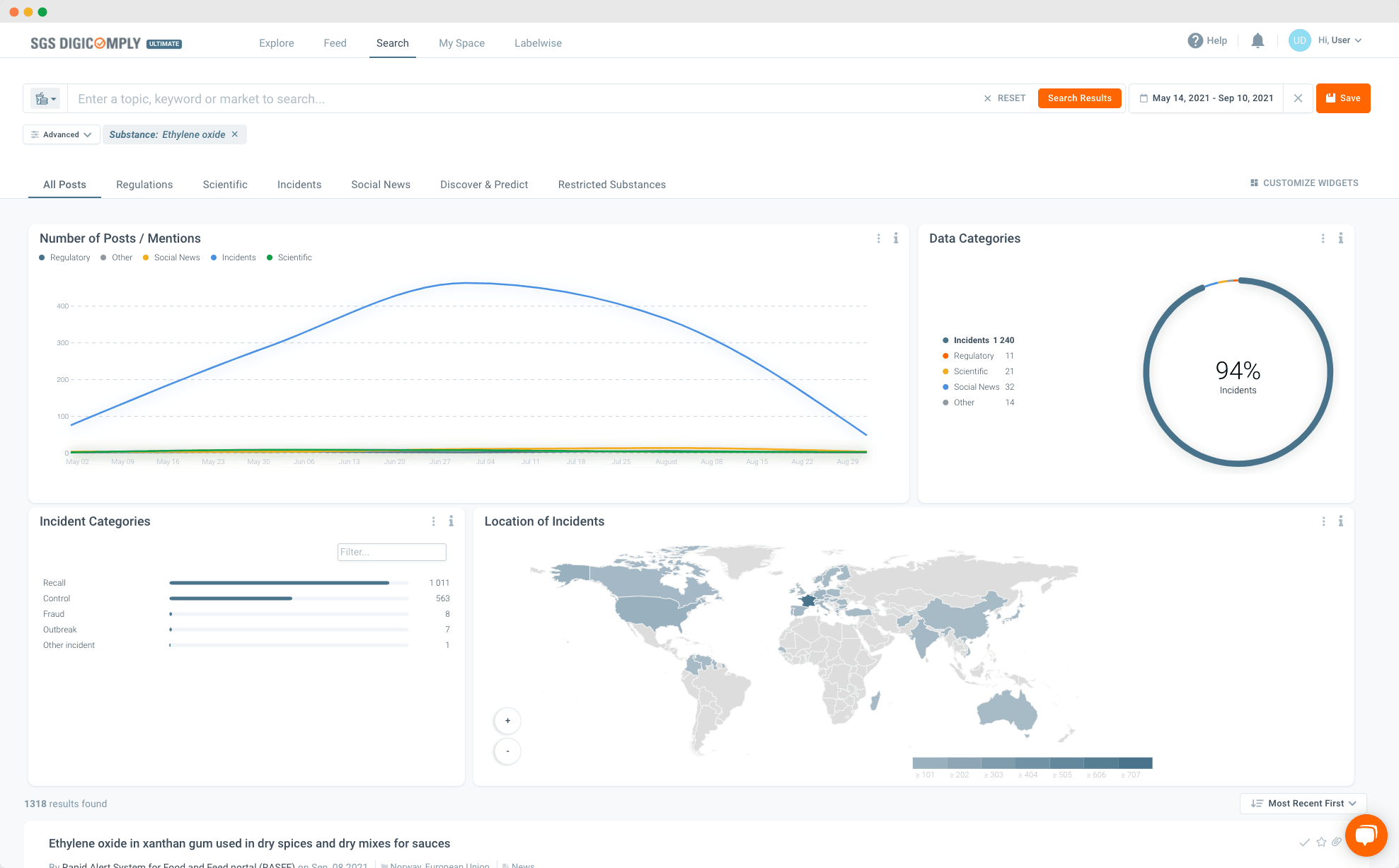 The SGS DIGICOMPLY platform constantly monitors the food safety environment, identifying activities and then assimilating and classifying them to determine relationships. Relevant data is then visualized on a customizable dashboard – helping you to make quick and better compliance and risk management decisions.
This solution is ideal for the following industries:
Food Manufacturer

Food Service & Distribution

Retailer (including online)

Agricultural & Feed Producer

Pet Food Manufacturer

Food Supplements