How do you evaluate a new market when developing a product or considering an expansion in reach for an existing product?
Finding the right information is made difficult by the volume of unhelpful, non-official data that is available. Even when you find relevant information, it might be in a language you don't understand. Plus, how can you be sure the information you have is up to date?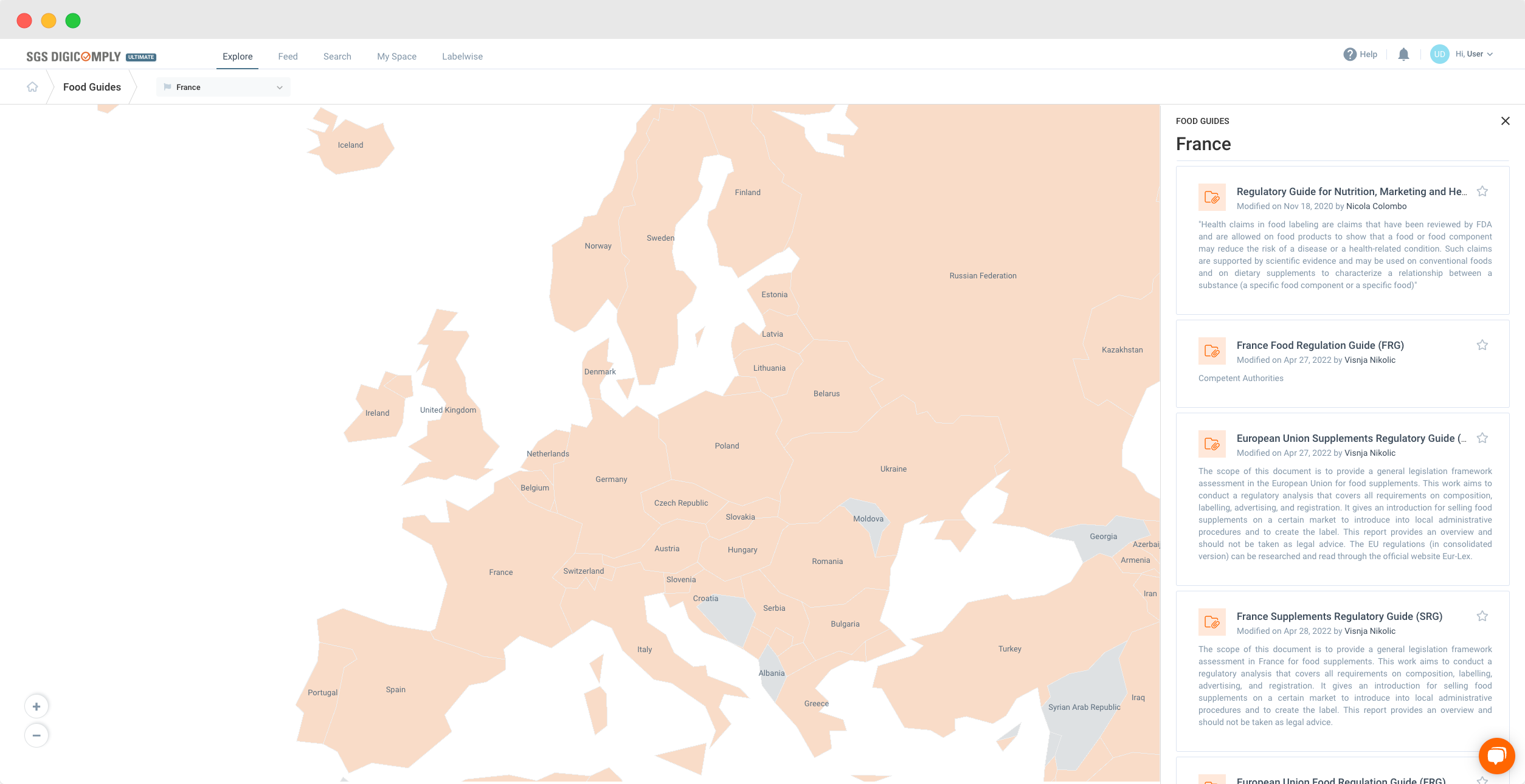 Market Entry Guides combine SGS's local expertise with the power of SGS DIGICOMPLY's AI technology.
Our guides summarize in force legislation, broken down into regulatory categories, with live links to all the underlying references. Each guide follows a common structure, making it easy to find the specific information you need to efficiently launch your product onto a new market.
Most importantly, our guides are constantly being updated by SGS's local experts, giving you peace of mind that they are always current.
---
FOCUS ON: FOOD SUPPLEMENTS REGULATORY GUIDES
A collection of expert curated guides to help operators in the nutraceutical segment navigate the complex regulatory world of food supplements in 43 global markets.

SRGs help you optimize market access and identify emerging risks with continuously updated insights encompassing:


Legal definitions
Legislative frameworks
Specific local regulations
Labeling requirements
Roles and responsibilities of regulatory bodies
Rules for active/non-active ingredients
Restricted and prohibited ingredients
Notification procedures

BENEFITS
SRGs are valuable and effective tools for day-to-day work in the area of regulatory affairs. SRG save a lot of time versus the individual research. Moreover, they provide the following benefits:
Simplify the compliance process – SRG guides categorize and organize all relevant information in an easy-to-understand format
Evaluate new markets – SRG guides summarize legislation into different regulatory categories with useful references. Combined with SGS DIGICOMPLY's AI technology, you will have all the information you need to launch a product onto a new market
Ensure continuous compliance – when regulations are updated, your online dossier will alert you, enabling you and your partners to make the relevant changes to maintain compliance
Establish trust in your brand – continuous compliance builds trust in your products, allowing you to grow your market share
See a Sample Food Supplements Guide
This solution is ideal for the following industries:
Food Manufacturer

Food Service & Distribution

Retailer (including online)

Agricultural & Feed Producer

Pet Food Manufacturer

Food Supplements

Cosmetics & Hygiene