Identifying the drivers of change that may impact your business requires the processing of large amounts of information sources such as media, authorities, academic institutions, industry organisations and many more. Once identified, these sources produce millions of data records that need to be monitored, organised in clusters by topics or domains, linked to each other and then interpreted.
All this so you can identify what changes are likely to be important and make sense of how these changes may affect your business.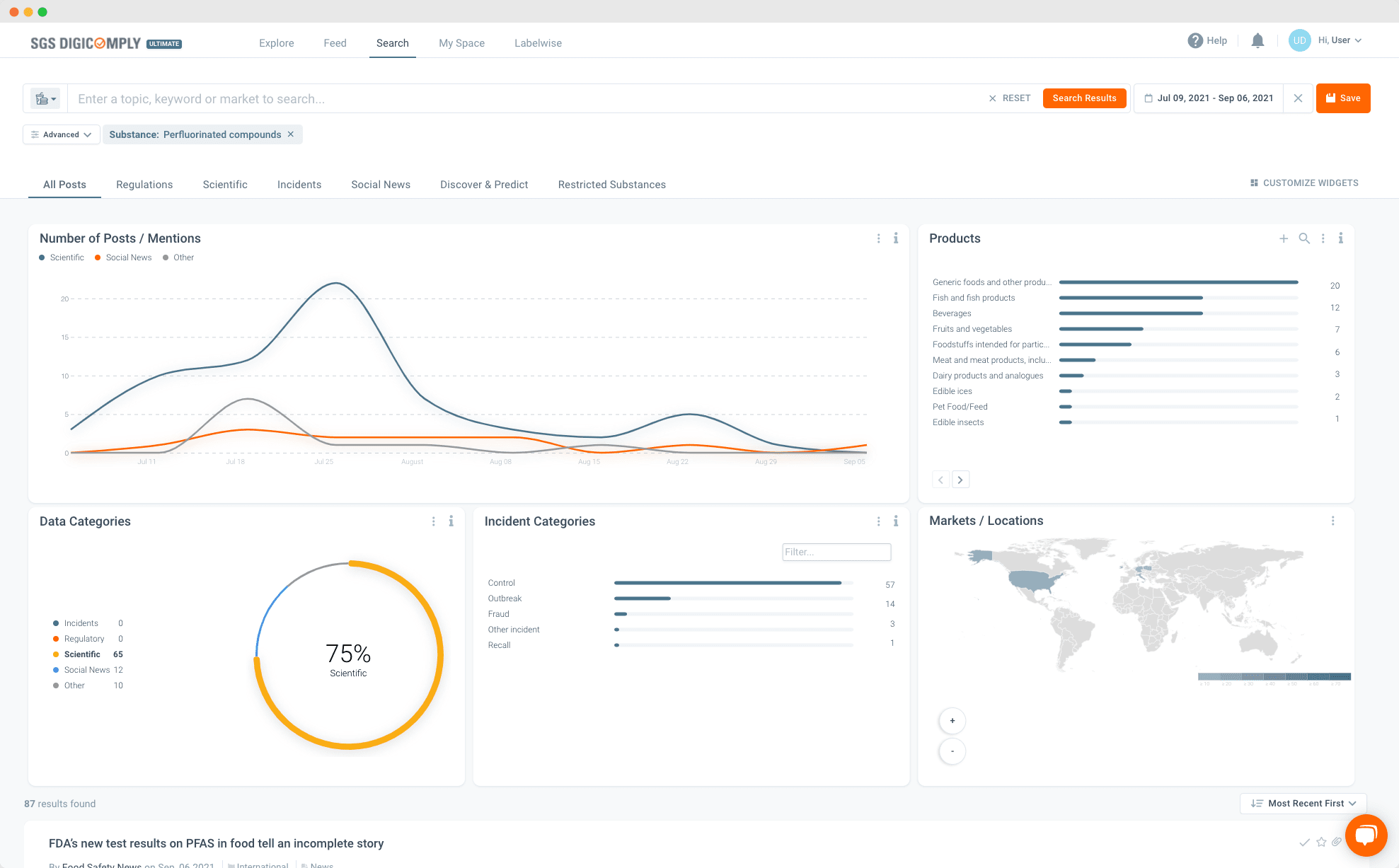 With SGS DIGICOMPLY you can accelerate this process, capture more signals and extend the intelligence that your business requires to stay ahead of the competition.
This solution is ideal for the following industries:
Food Manufacturer

Food Service & Distribution

Retailer (including online)

Agricultural & Feed Producer

Pet Food Manufacturer

Food Supplements

Cosmetics & Hygiene