Despite a reduction in activity from policy makers due to the COVID-19 emergency, on a daily basis, regulatory bodies around the world continue to work to improve agrochemical and food ingredient regulations, increasing the level of food safety and the quality of life for consumers.
An important focus is maximum residue limits (MRLs) on food products, such as pesticides, veterinary drugs, but also food additives. They are an essential part of food safety. However, the MRLs for these substances can change frequently with new additions, changes in levels or withdrawals, new scientific discoveries and toxicological assessments.
An example of this continuous improvement activity can be seen by analyzing the main changes in the first months of 2020 (January 1 through March 31) thanks to SGS Digicomply analytics.
During this period, as we can see on the chart, several new regulations and official documents have been published and/or entered into force with changes or new additions to MRLs. Indeed, it is an avalanche of information that needs to be managed by food professionals. For example, on March 10, the Australian Pesticides and Veterinary Medicines Authority (APVMA) published APVMA Gazette no. 5 with a list of MRLs for pesticides and veterinary drugs on various products, and on January 24, the U.S. Food & Drugs Administration (FDA) published a final rule revoking all tolerances for residues of piperazine.
In addition, many countries, such as the European Union, Canada and Brazil, have announced future modifications or new introductions of MRLs, through the publication of draft regulations, proposals of MRLs, and reasoned opinion publications. If we summarize all of those, in the first three months of 2020 we can count about 80 new documents from 18 countries. Overall, the number of modifications, amendments and updates is greater than the new introductions (26%).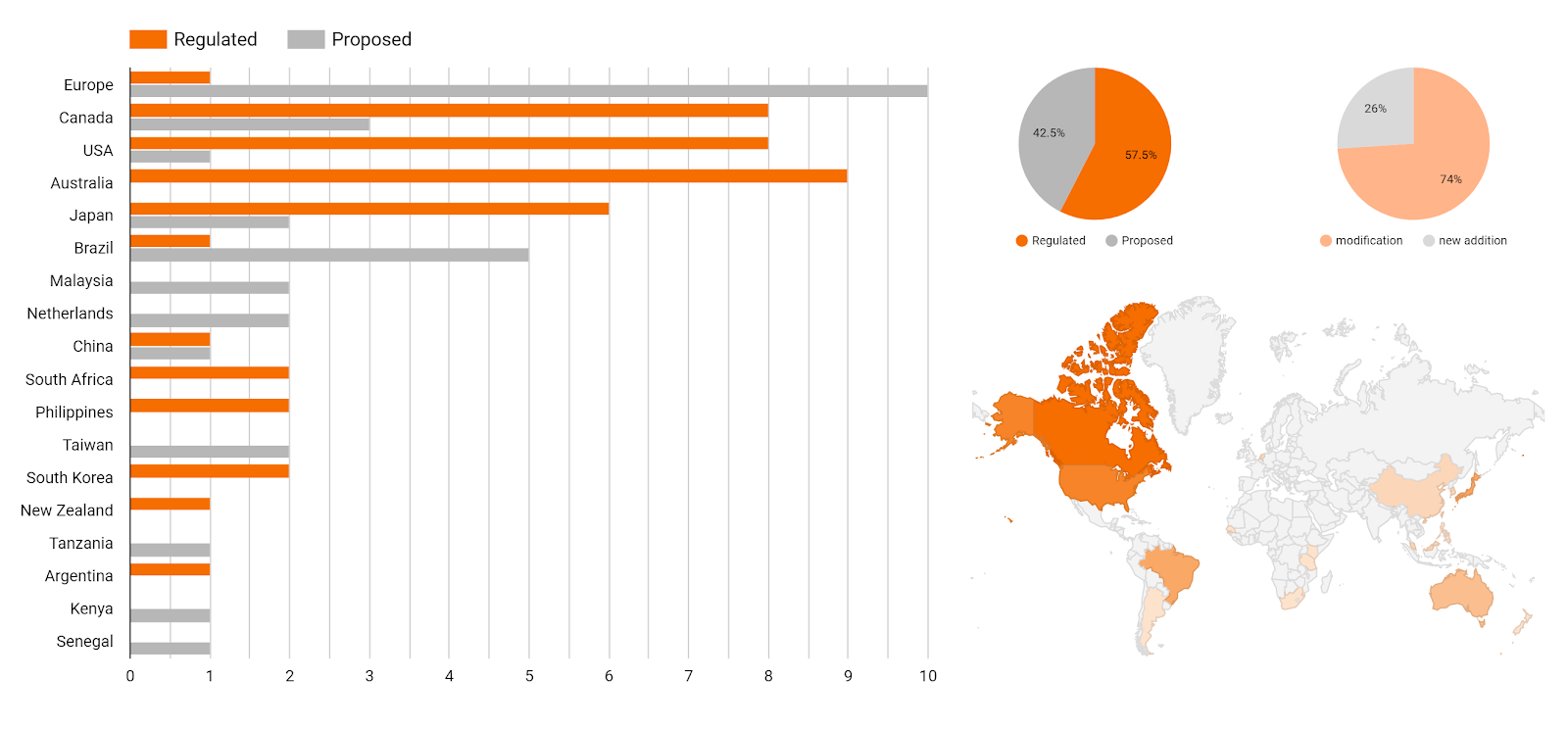 Looking at the data in more detail, the most active changes relate to pesticides and their highest levels for all food and animal feed, a topic addressed by about 80% of the main documents issued in Q1 2020. Another important topic is veterinary limits (about 18%). To date, only a few documents related exclusively to food additive limits have been released, although there are several announcements in this regard and an increase in these documents can be assumed in the near future (data not shown).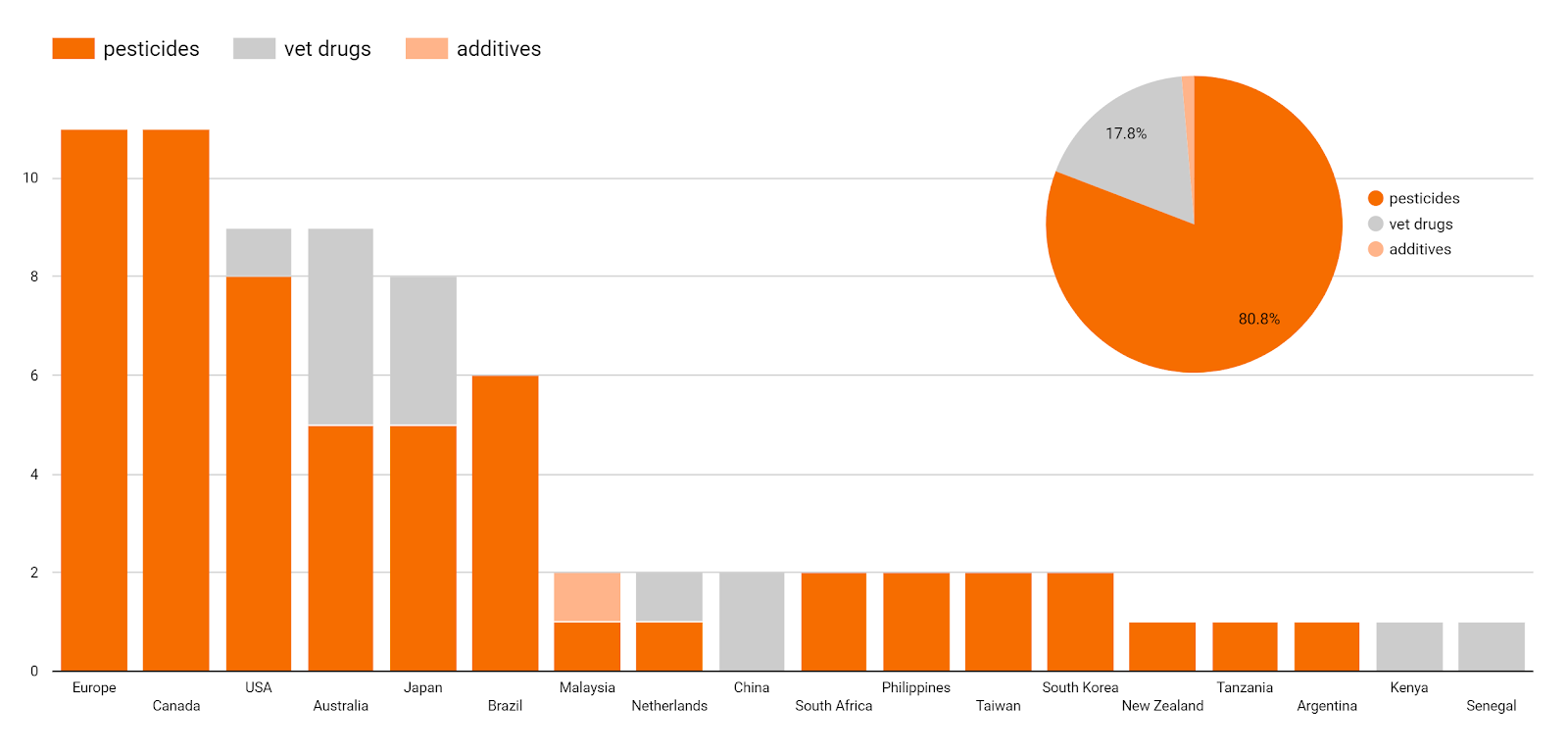 A more detailed analysis has been done on the substances involved in the documents published in Q1 2020. As reported in the chart, some substances appear several times in different documents, such as abamectin, a common insecticide, also used as a veterinary anthelmintic, acetamiprid, bifenthrin and cyantraniliprole, other insecticides. Many other substances are mentioned only once.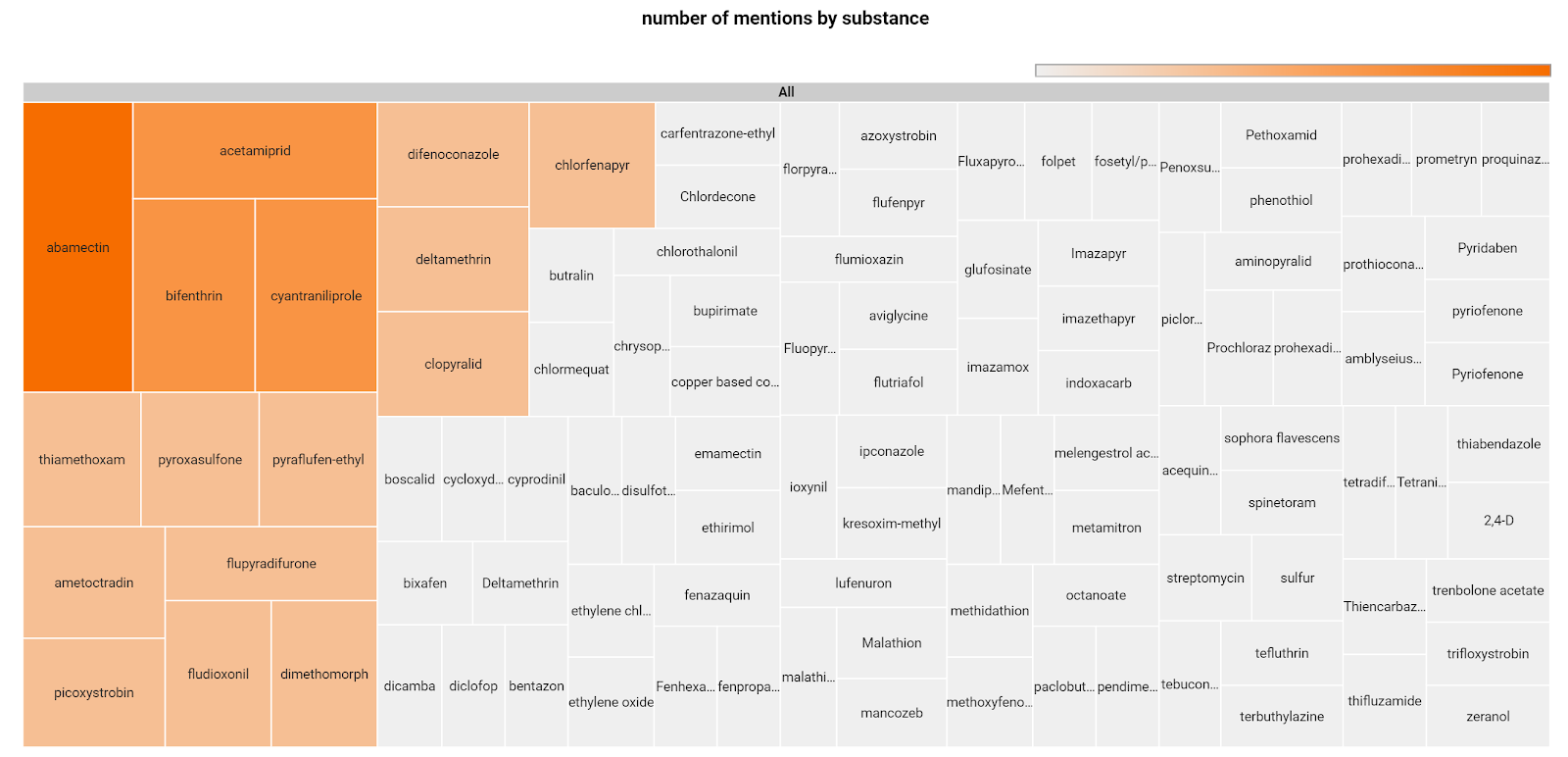 Ensuring supervision over such a volume of changes is challenging and time consuming, this is why, with the SGS Digicomply platform we can facilitate regulatory monitoring for this type of data, providing a state of the art solution to ensure food safety and compliance across global regulations.